Ever since I gave up facebook, I've discovered Pinterest. It's not new, but I'm now a big fan. I follow some pretty fantastic people like
Brooke
and
Alli
. They pin crap I like and then I share it with you. Like this, for example: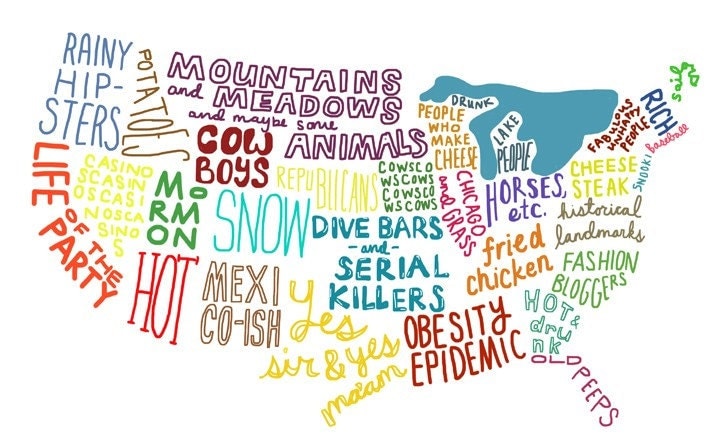 That's it. That's all we've got in this state. Chicago, and grass. I'm hard-pressed to find anything from my house to St. Louis that isn't cornfields and soybean farms. And it ain't pretty, either. You mean to tell me that I left
Life of the Party

for this place? Yeah, yeah, the husband is definitely worth it, I agree. ;)
Mostly I just pin food pictures/recipes because I'm a hoarder. But this, this is a keeper.
I wish I were one of those people who could commit to a specific day of blogging about stuff. You know how people do those "Wordless Wednesdays" (which are never really wordless, btw) and stuff like that. But I'm not. Plus, there is no day of the week beginning with 'p' and I'd really like the alliteration to work out in my favor.