Fall is here my friends. I used to adore this season. Pumpkin smells, fun traditions, hot cider, cinnamon, apple pies, apple picking, light sweaters, new TV shows... who doesn't love fall?
Take that, pumpkin spice lattes!
I'm dreading the seasons changing this year. I couldn't wait to get out of winter last year. It seemed to last longer than normal-- perhaps because it was our first Chicago winter or because it was the season my son died. There's no surprise that I wanted it to pass immediately. I find myself already wanting to decline (unsent, but expected) evites about visiting the pumpkin patches/farms like we did
last year
. I can't. My son should/would/could be sitting up on a stupid pumpkin and I should be trying my damndest to convince him that "mommy" was where he should be looking for a good shot through my fancy DSLR
that has sat in the closet unused since we purchased it in November
. I can't decline these invites forever, but I hope that next year I'll be visiting with kid in tow. I don't have a whole lot of control over those dreams, though.
I'm wondering what to do about Halloween. I had my baby shower on Halloween last year and arrived home mid-afternoon to a bunch of children lined up at our door for candy! I gladly handed out the chocolates and rubbed my enormous belly as I met neighbors and pridefully acknowledged that we were expecting our son in December. I had assumed we'd have a little squirrel or something all dressed up this year sitting in our foyer as I handed out candy to neighborhood children. Luckily I hadn't picked out an outfit in my mind yet. What now? Do I buy the candy and leave a bowl on the porch
and allow those questionably too old teenagers steal it all
? Just subject my wonderful husband to the madness? Go out for an early dinner so we're not home at all? Making plans to avoid other plans/events can be really exhausting.
I already addressed my boycott for the rest of the holidays this year. How the heck will I avoid the music? THE MUSIC. I can barely go there in my mind and yet, in about one month, we'll be seeing garland and twinkling lights strewn all over the stores. I might have to close our blinds for the entire months of November-February. Our neighbors left their lights and wreaths on their house until MARCH this year. Perhaps a friendly PSA will be helpful to remind them of their negligence.
Fall TV hasn't let me down yet, but I'm definitely dropping the X-Factor from the list. We're also enjoying some college football and watching the Bears games. We've lived here 1.5 years. It's time we start paying attention to their beloved Bears. We've managed to watch the first two of the season and will have to indulge in the Packers v. Bears game tomorrow. Also, since the husband is a USAFA grad, we're going to be driving to South Bend for a Notre Dame v. Air Force game in two weeks! I can guarantee we'll be dressed in Air Force paraphernalia and be the absolute minorities in that stadium.
And since we'll be in South Bend, I may or may not be requiring that we eat at one of my favorite fast food joints from LA for both lunch and dinner. Oh, and I might bring some home to eat later as well. Sometimes it's a wonder my husband doesn't realize how lucky he is to be married to a cheapskate like me. Hahah. There are
no
Del Tacos in Illinois. Or Baja Fresh. Or Fatburger. At one point they all existed here but were booted by the locals. Boo.
I also found a new love on our Whole Foods trip this morning. New record: 7 items for $23.55! I know, be impressed. I guess I'll also have to confess that I bought the
Living Social
deal $10 for $20 worth to spend. When you make Whole Foods half price, it all of a sudden becomes
normal
. Otherwise, it breaks the bank. I'm not a huge soft cheese fan, but do love Brie, mozzarella, and chihuahua cheeses. I thought this was delicious! Very exciting, new find! I know it's not new, but new to me!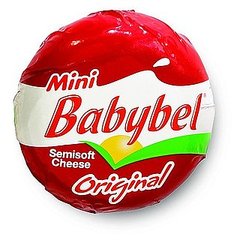 Back to college football and the to-do list. I'm airing out the house, cleaning all the bedding, mending some loose buttons, and attempting to clean. I've been sick the last week and totally unmotivated. I finally have some energy back and will be putting that to good use. Then, date night with the husband. Totally overdue. Also, I have to mention something awesome. I love Born shoes, but the last two pair of loafers I purchased cracked at the sole in the same spot! Since it was defective and I really hate my $100 shoes breaking on me unexpectedly, I wrote the company an email about the manufacturing issue since it's happened twice to the same style of shoes. They asked me to send them the defective shoes and they'd replace them with a new pair of my choice for free! Well, the cost of shipping the old pair back to them... so around $10. It appears they no longer carry loafers, so I had to choose more Mary Jane-style shoes so I can wear them to work with respectable khakis, etc. I had to provide them with 3 options, so I did... I threw in the $200 pair of boots at the end
just in case
they happen to be out of the other two, knowing full well that they won't be. A girl can dream.
Safe, trusty, rubber sole.
Ray commented how these are a bit granola. Um, yeah. Who do you think you married, buddy? ;)
Okay, let the fall cleaning resume!